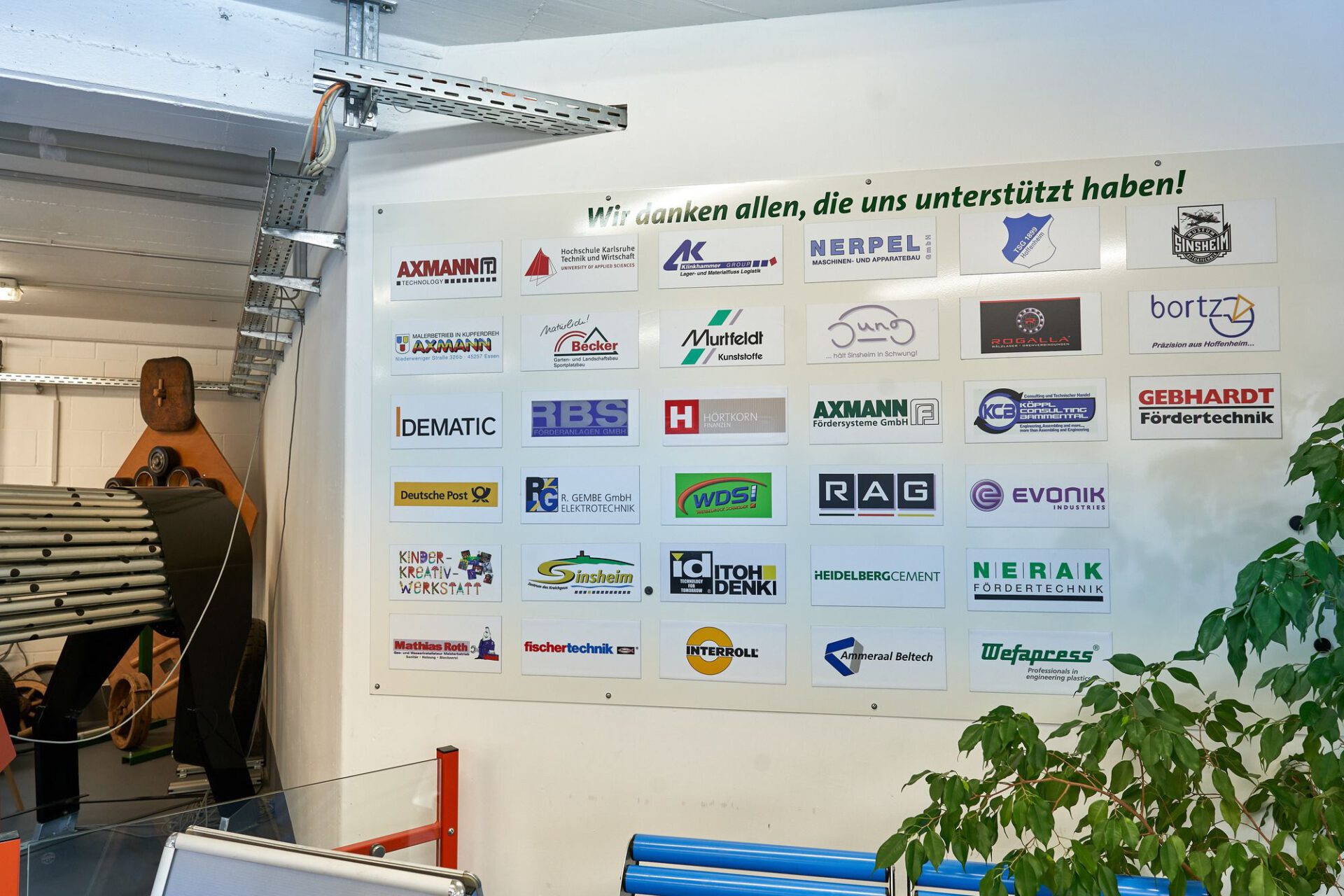 Sponsors & partners – Support association for the Museum in Sinsheim
Almost all machines and devices were provided by companies, but also by private persons as a permanent loan to the museum. It is basically financed by sponsors and the Axmann family.
The sponsors of the "Fördertechnik-Museum" contribute an essential part to the funding of workshops, visits of school classes and the development of new teaching methods. In that way, they support the business location Rhein-Neckar. Companies acting as sponsors have further advantages like using the premises, discounted or even free tickets and corporate advertising on our sponsorship board or our website.
Moreover, a support association assists with ideas and impulses as well as with active support in events and undertakings. The cooperation exists between many schools, colleges and universities.
The courier, express and parcel industry (CEP) is growing steadily. On average, around 12 million items are sent to up to 7 million recipients per delivery day.