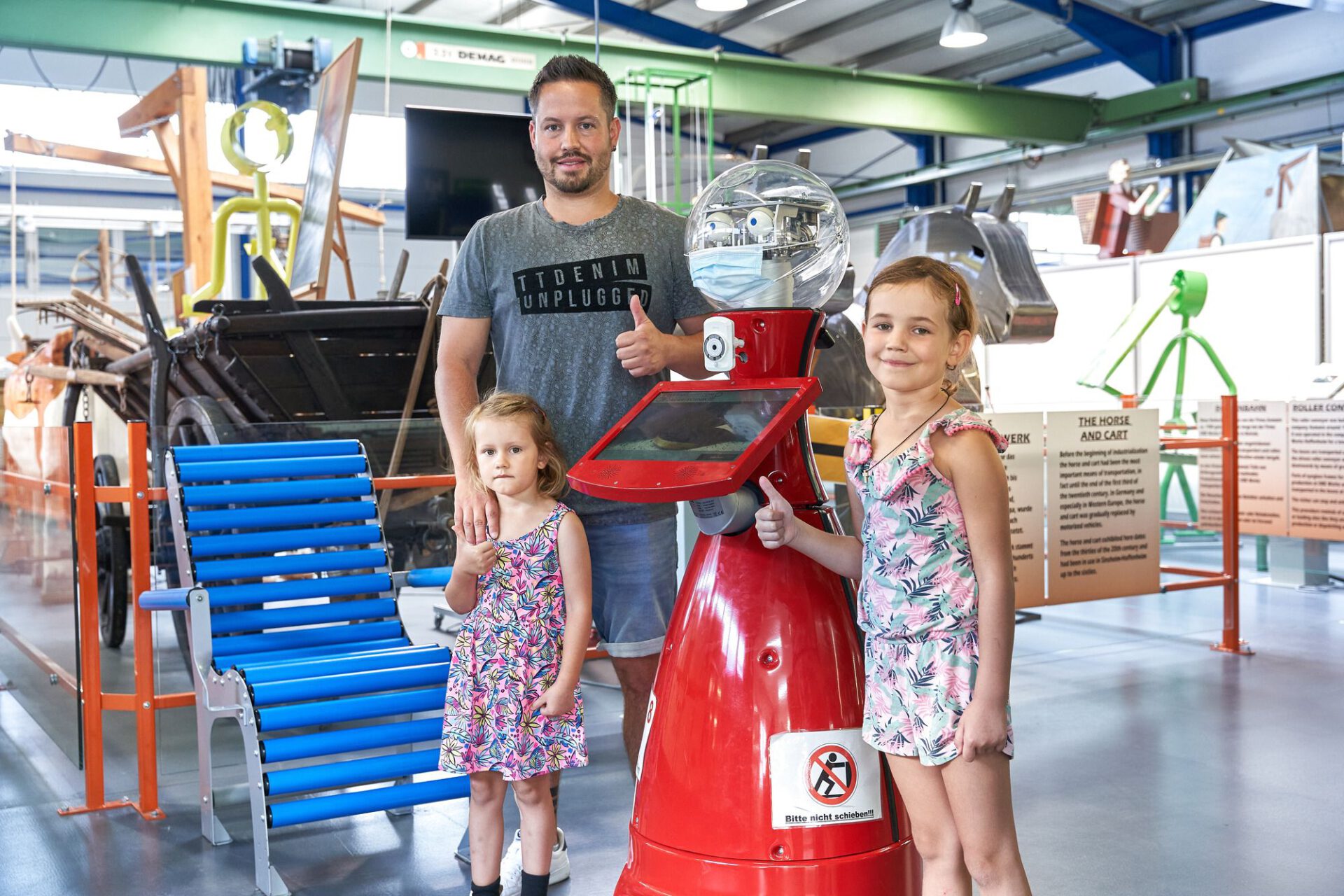 The museum vividly presents the world of conveying technique to both adults and children and supports the excitement for sciences and technology. Almost all devices can be set into operation by pressing a button or by muscular strength so that the principle as well as the mode of operation can be seen. Giving the possibility to try and explore together, the museum intends to create space for families to acquire new knowledge together. Each family can make its own experience during a tour through the museum, can have a guided tour with the museum's robot "Nobby" which explains the exhibits, or can book a guided tour with one of our museum's staff getting information about the technical and scientific background.
Affiliated to the museum there is an indoor playground to romp, two workshops to fiddle about and construct as well as a bistro to relax and enjoy.
In conveying technology, piece goods are all objects that can be seen as a unit during conveying, regardless of shape and weight.