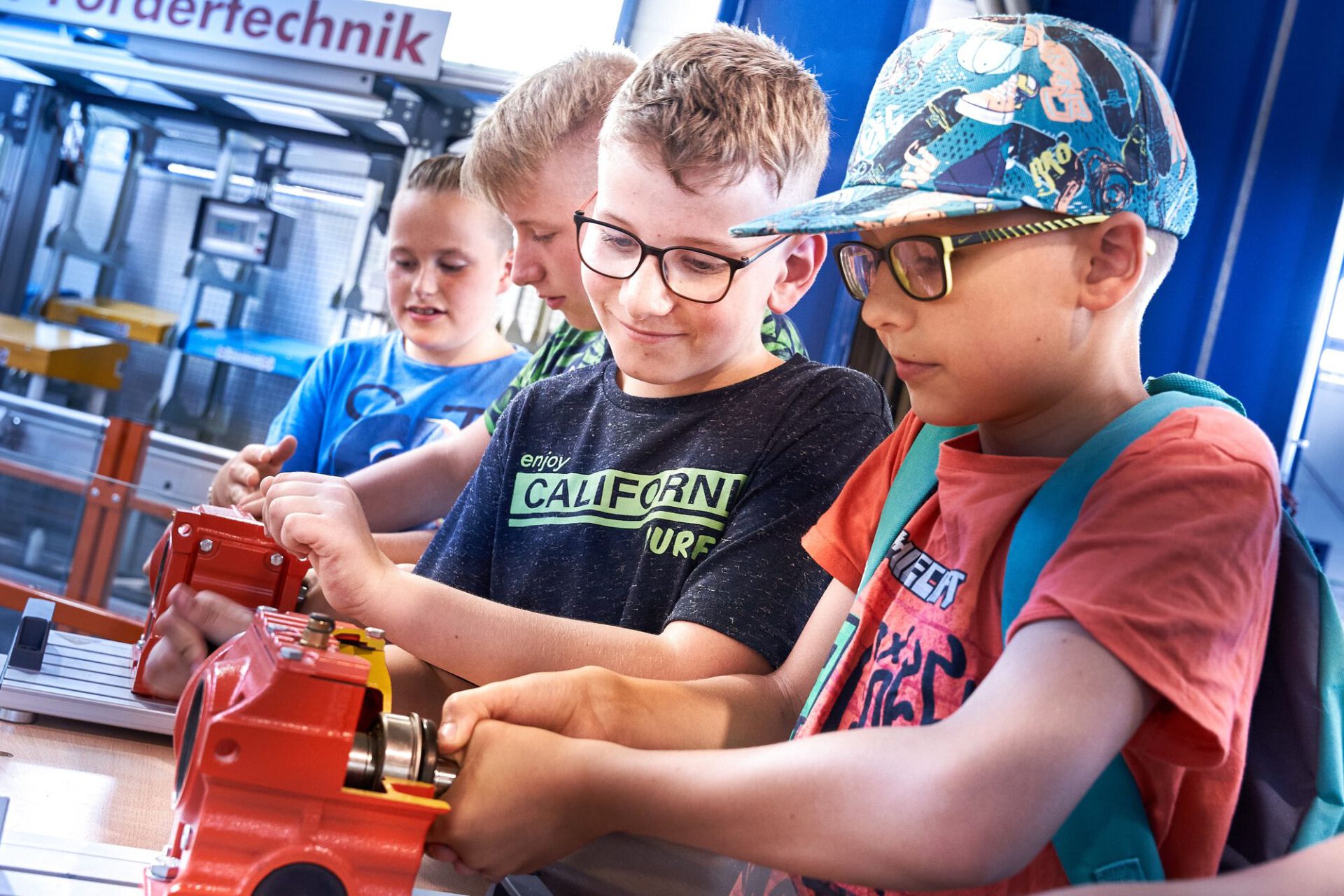 The "Fördertechnik-Museum" is also an out-of-class learning location. It aims on getting children and pupils excited about technology at a young age and on encouraging activity-oriented learning in projects. In that way, the museum contributes significantly to vocational orientation and can increase the chance of training qualified skilled workers and engineers. With the three fields exhibition, workshop and indoor playground the visitors' different areas of interest are picked up and approached to in a technical context.
A visit with a school class is worth while in many respects. Besides the exhibition and the indoor playground school classes can use the conference room as lounge or training room. On demand, the classes will get access to the open workshop to construct own projects with "fischertechnik" parts. During a guided tour pupils can experience conveying technique from very close.
By means of the exhibits different segments of classical mechanics can be illuminated and illustrated on diverse levels during a guided tour.
The "Fördertechnik-Museum" is in very close contact with regional universities. Amongst others it is thus possible to do student research projects in cooperation with the "Fördertechnik-Museum".
The fully operational conveying systems becoming an experience by the push of a button are located in a former shop floor. The museum interacts with educational institutions from kindergarten to university and thus not only serves as an out-of-school learning location but is also academically accompanied (e. g. promotion). Presentations, opening events, a bistro, the "Kinder-Erfinder-Kreis" (a children inventors' group) and a specifically designed indoor playground offer further possibilities for interaction and exchange of views.